A 5,300 square foot maker space which includes facilities for electronics test and fabrication, textile arts, woodworking, CNC machining, laser cutting, 3D printing, and much more. Run primarily by student volunteers, the Sandbox community encourages all members of the University of Maryland to develop their personal projects, learn new skills, and foster connections across the campus. Relocated to the Iribe Center in 2019, the Sandbox greatly expanded its capacities to enable making at the University of Maryland.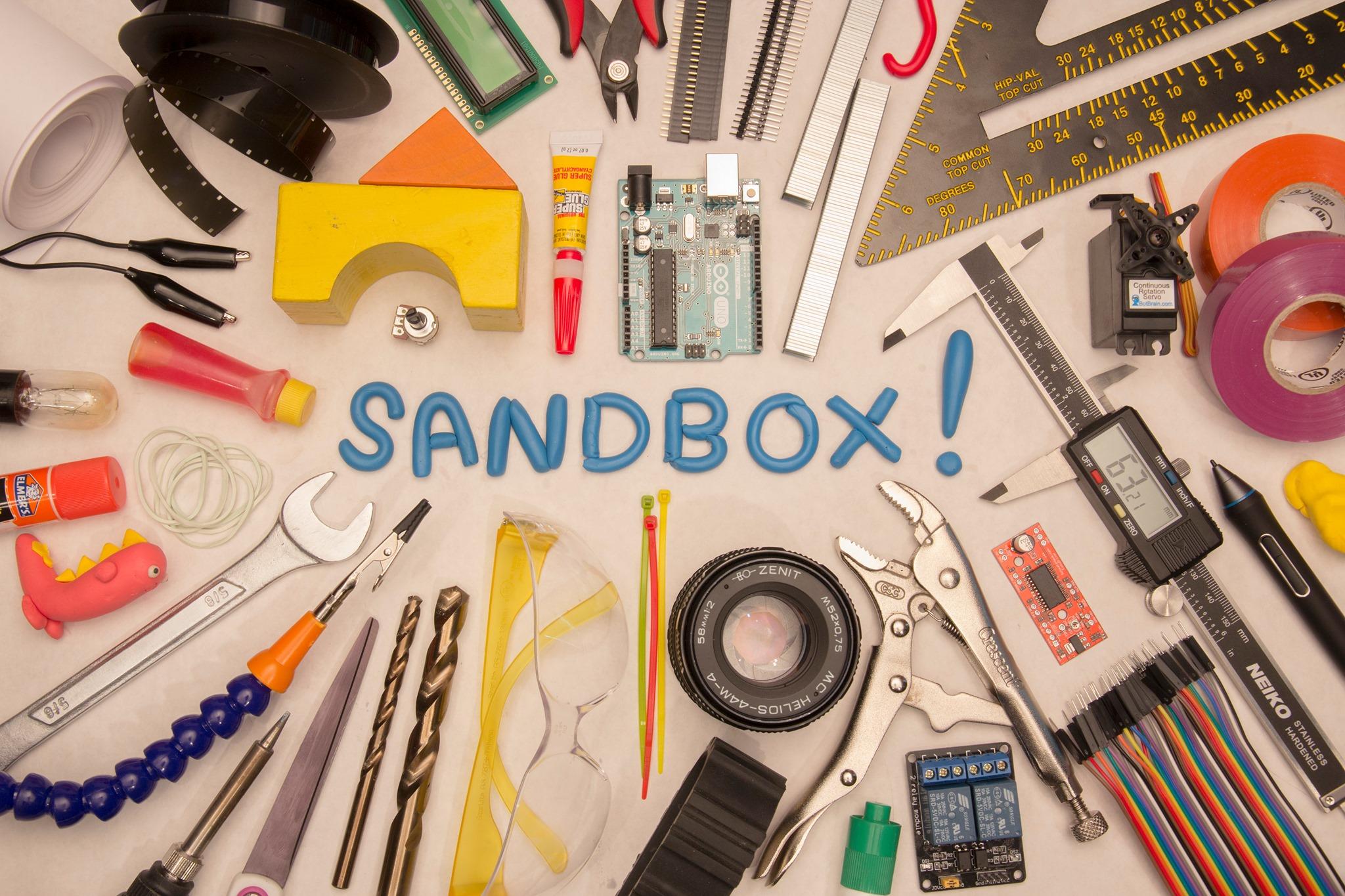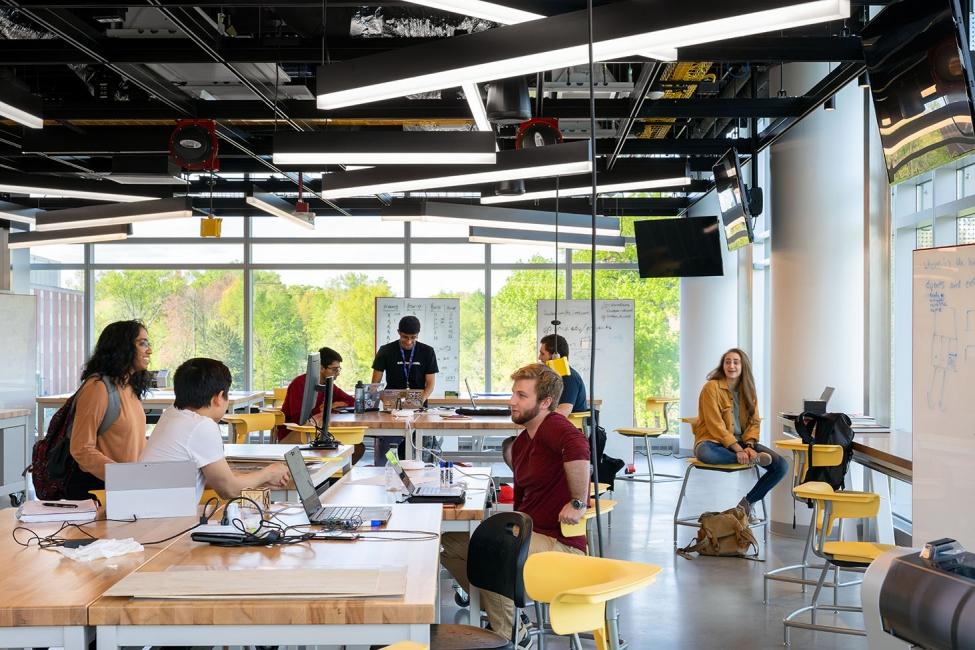 Use Singh Sandbox to…
Find a lab/space for creating/making

Sandbox is a free-to-use, open-door space principally focused on physical fabrication. It is suitable for prototyping, exploring new making technologies, and showcasing work. Resource supply and usage is community driven and community moderated. However, Sandbox is an exploratory space, and does not have sufficient bandwidth for mass production.

Launch my venture

If your venture involves creation of a physical product, Sandbox could be the ideal resource for you to develop and test product prototypes. Robust additive and subtractive fabrication capabilities including three laser cutters and a small CNC milling machine combined with a well-equipped electronics studio deliver a wide range of capabilities for the maker entrepreneur to tinker and refine their product offering.

Learn about entrepreneurship

"Making" requires development of skills critical to any entrepreneur: critical thinking, learning from failure, cross-disciplinary communication, resource management, etc. Additionally, Sandbox hosts a diverse community where entrepreneurial ventures can be developed, critiqued, and presented; both informally and through scheduled workshops.

Partner with UMD more broadly

The generous gifts of Professor Emeritus Bill Pugh and Lisa Orange simultaneously expanded the Singh Sandbox makerspace and launched the campus-wide Makerspace Initiative. This was a first step for the University of Maryland to join leading academic institutions around the world that are supporting making as a highly-beneficial, efficient, and necessary learning paradigm. In this early phase of development, both entities are open doors to community and industry partnerships and involvement.