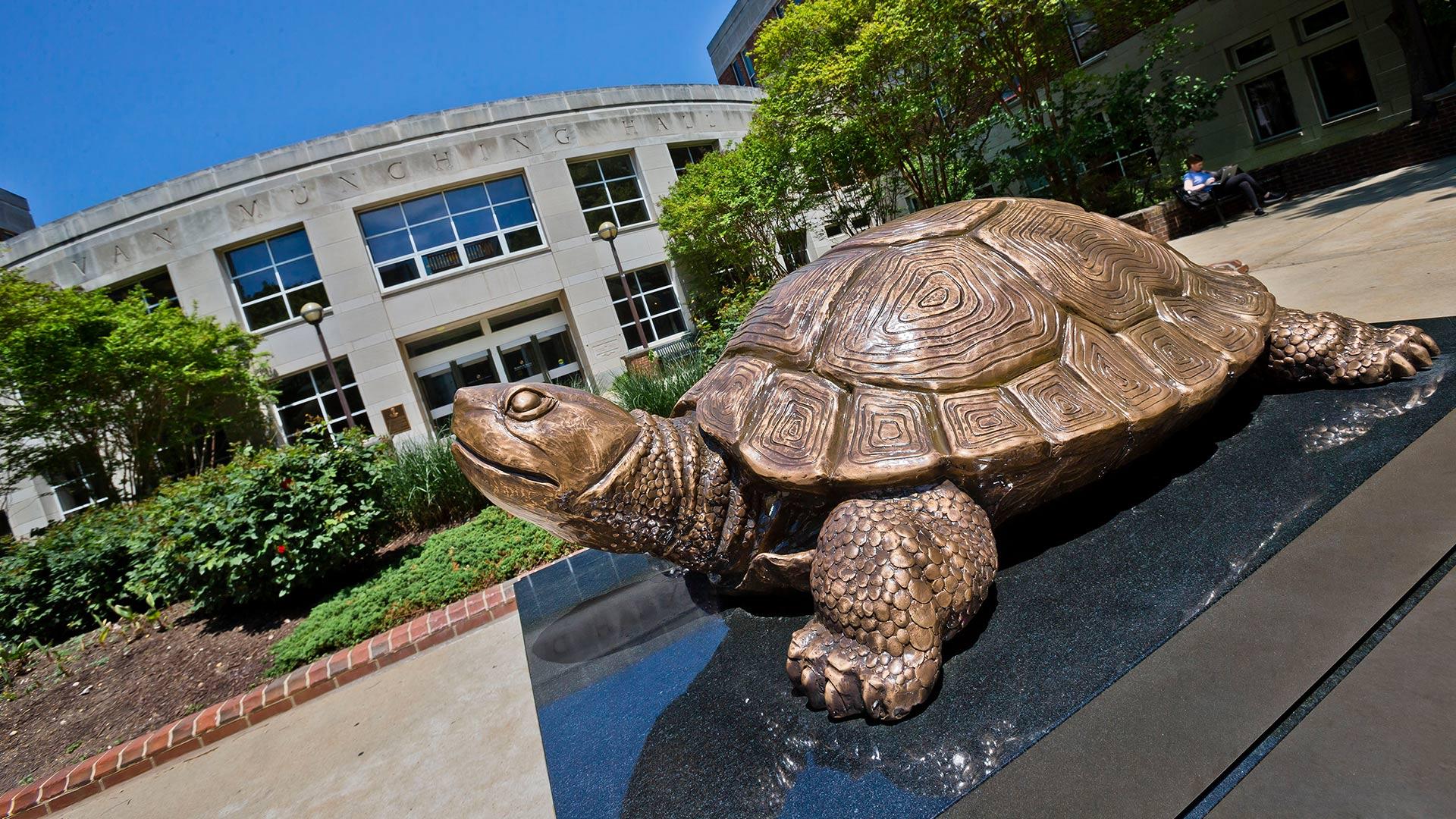 On the Horizon
The innovation and entrepreneurship ecosystem at the University of Maryland continues to grow with investments in new facilities, greater resources, and strategic initiatives.
The revitalization of the Baltimore Avenue corridor, a $2 billion public-private partnership launched in 2015, continues in earnest. Anchored by the Hotel at the University of Maryland and tied together by the coming 16-mile light-rail Purple Line, the Greater College Park effort has lured federal agencies, growing startups and established tech firms to the Discovery District, along with amenities such as the College Park Academy charter school, Target Express and Vigilante Coffee.
Another $500 million in development is in the offing, according to the Terrapin Development Company, the economic development entity of UMD, and the University of Maryland College Park Foundation. This includes new office and housing complexes with retailers and restaurants, attractive outdoor spaces, and other perks for residents, employees and the full university community
---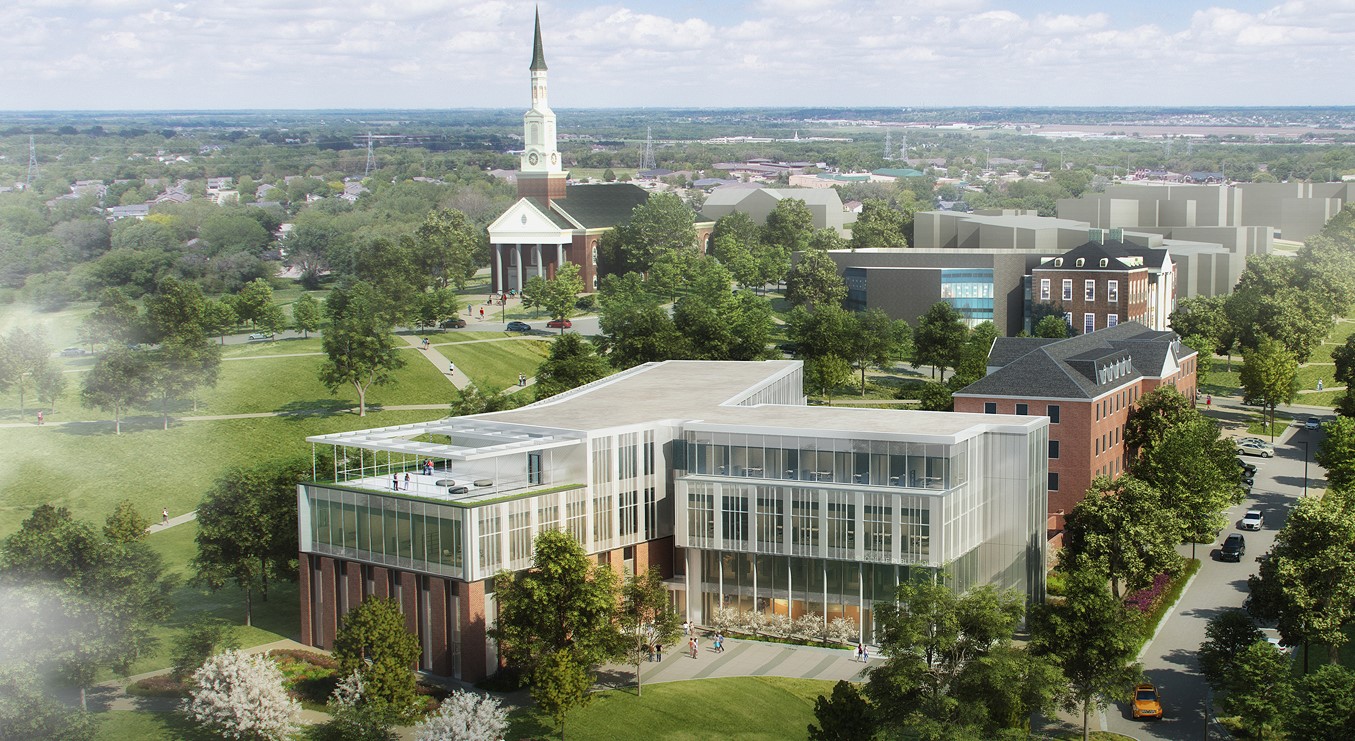 The four-story building brings together the School's more than 90 faculty members and over 1,000 undergraduate and graduate students and serves as the headquarters for the Do Good Institute, a campus-wide hub for social innovation, philanthropy, and nonprofit leadership. As the hub of the nation's first Do Good campus, the building will house the new Do Good Hall of Fame and Do Good Plaza.
Located just steps from the forthcoming Purple Line light-rail station on Baltimore Avenue, the School of Public Policy building will feature a range of uniquely designed spaces for collaboration, an innovative assembly chamber, and an atrium that will serve as a center of activity and meeting place.
This building will be a new home for deliberation and discussion on campus. It will allow us to continue developing leaders trained in the art of policy and governance, who will go out into the world to do good.
---
The IDEA Factory will be drastically different from any other building on campus. Its unique spaces and labs will enable students, faculty, and staff to address 21st century challenges while also serving as venues to translate basic research into invention and invention into product.
Its design will spark innovation, encouraging a collision of ideas across engineering as well as the arts, business and science. Its movable walls and shared spaces will promote dialogue between students, entrepreneurs and faculty who are working in diverse fields such as multimedia, robotics, transportation, rotorcraft, and quantum engineering. Among the programs that will be housed in the IDEA Factory include the Quantum Technology Center, the Robotics Realization Laboratory, and Startup Shell.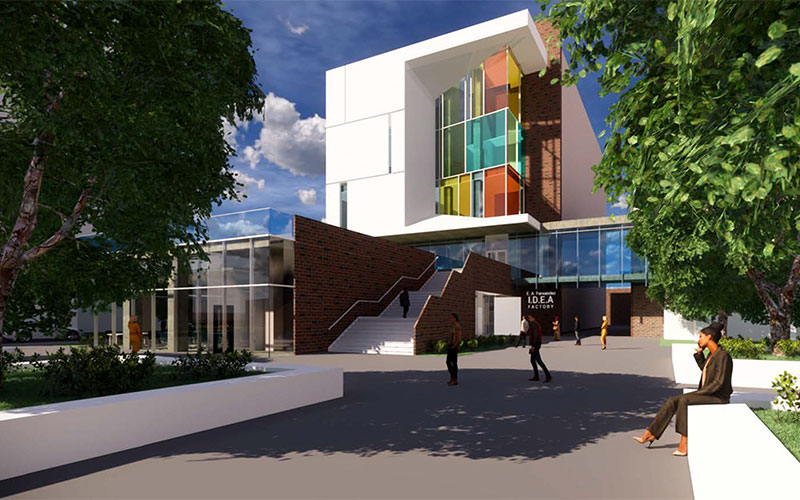 Groundbreaking for the 60,000-square-foot addition to the Jeong H. Kim Engineering Building took place in fall 2018.
---

The renovated and expanded Cole Field House will be a world-class facility for student-athletes and innovators alike. When completed in 2021, it will include the Terrapin Performance Center; the Center for Sports Medicine, Health, and Human Performance; and dedicated space for innovation and entrepreneurship programs and resources.