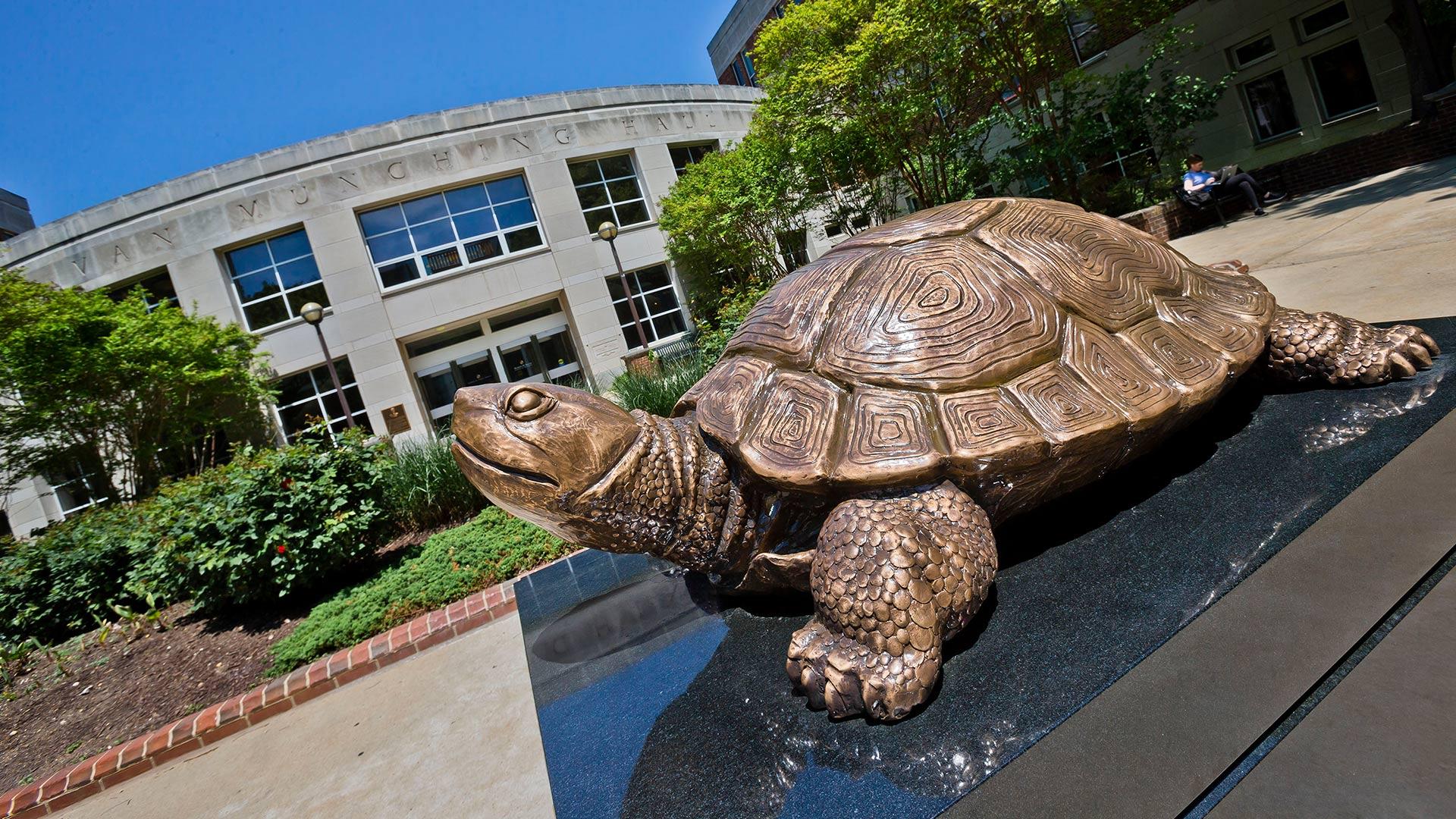 On the Horizon
The innovation and entrepreneurship ecosystem at the University of Maryland continues to grow with investments in new facilities, greater resources, and strategic initiatives. To learn more about and follow the progress of all current and recently completed development projects visit the Office of Real Estate website. Below are some of the new buildings and facilities going up around campus and Greater College Park.
Stanley R. Zupnik Hall is symbolic of the Clark School's exciting potential—bringing together world-class students, faculty and staff across multiple engineering disciplines, cross-campus university institutes, and external partners to understand and address the world's most pressing challenges. Research occurring within its walls will become a significant stimulus for economic growth for the State of Maryland, the region, and the nation. Innovative solutions have been hallmarks of the Clark School throughout its history, from the creation of the world's highest energy density thin-film battery to suture-free wound repair that can revolutionize surgical methods. Zupnik Hall will further that tradition as we educate future engineering leaders and pursue pioneering breakthroughs in quantum technology, infrastructure, transportation, and environmental safety.
INFO Commons is the UMD College of Information Studies' (INFO's) first brick-and-mortar gathering place for students to immerse themselves in the hands-on, creative world of information technology—on display through a dynamic patchwork of labs, amenities, and flexible space on the ground floor of Hornbake Library. A long-awaited community home for students across UMD who are passionate about information and technology, the INFO Commons will give students the freedom—and a place—to make, connect, and discover.
At 25,000 square feet, the INFO Commons will offer a range of flexible spaces and unconventional programming to engage and support the INFO and UMD community. A large "swing space" connects labs specializing in IoT, gaming and AR/VR, prototyping, design, community engagement, and accessibility, with proximity to student and career services.
Here's a peek of what's in store for UMD's INFO Commons:
Internet of Things (iOT) Lab: From the racks of blinking hardware to the portable lending kits of switches, routers and cables, everything in this lab is an invitation to touch and manipulate the connected "things" embedded with circuits and software known as iOT, and a tangible way to connect students with concepts they're learning in class. Mentorship opportunities, cyber competitions and local community workshops on smart technology and home networks are also on the horizon.
Design Studio and Prototyping Lab: With a configurable make-and-take workshop, communal worktables for prototyping, floor-to-ceiling whiteboards and comfy couches, this lab will provide the energy and environment to bring student passion projects to life.
Gaming AR/VR Lab: While many students play video games to socialize, de-stress and have fun, for researchers it's serious business: Games can influence learning outcomes, mental health and even how people adapt to new environments. This lab will offer the best of both worlds, where students will explore immersive game design and human-tech interactions to build accessible, ethical and user-friendly games and apps.
C3 Campus Computing Center (C3): The center will be a universitywide resource for students within different disciplines to gain support and proficiency in the in-demand worlds of coding and computing. At C3, students can engage in workshops, drop-ins and design activities at shared desks and huddle spaces, fostering a peer-supported, collaborative learning culture.
Community Engagement Lab: In this lab, long-term, community-university partnerships will drive transformative, sustainable solutions, from tech that lever
Two Outdoor Courtyards: Access to these courtyards will offer natural communal spaces for small projects, group meetings, or quiet studying.
On any given day, there may be a human-computer interaction class in the design lab or a course on social media influencers; students may be piecing together a desktop model of the internet or getting tutoring support in the campus computation center; a group may be feverishly sketching an idea on a whiteboard in the design lab, while a sea of bean bag chairs beckon others to experiment with gaming design. Floor-to-ceiling glass walls put the INFO Commons' action and energy on display, and hopefully will encourage others to join in.
Signals a vibrant department identity and integrates with the existing chemistry complex
Creates an environment for collaboration, discovery and innovation throughout
Boasts a flexible, enduring structure that exceeds current standards for research safety
105,000 total square feet including:

17,000 square feet of office/work space
13,000 square feet of collaboration space
2,300-square-foot grand conference room

34 research labs
13 meeting and huddle rooms
2 core research facilities
In partnership with Terrapin Development Company, Brandywine is realizing the University of Maryland's vision for a world-class, mixed-use neighborhood spanning five acres within the Discovery District—the epicenter of academic, research and economic catalysts in Greater College Park. The $300+ million development project will feature 550,000 square feet of class-A, innovative spaces encompassing research, office, collaboration and retail, plus 200-250 multifamily residential units. With seamless connections to mass transit and major roadways, and the University's esteemed talent base, this project is designed to accelerate ventures of all kinds—from startups to Fortune 500 Company headquarters—and will serve as a natural extension of the University's renowned research enterprise.
The new performance center will be a catalyst for positive growth of the Men's and Women's Basketball programs at the University of Maryland. Located adjacent to the XFINITY Center, the new basketball performance center will offer new and exciting amenities to the student-athletes, coaches and friends of Maryland Basketball while creating a new landmark on the northern edge of the University of Maryland campus.
Adding much needed practice and programming space will alleviate the scheduling challenges that currently occur on the XFINITY and Pavilion courts. With the new center in place, coaches will have more flexibility to schedule practice sessions earlier in the day, giving student-athletes more time for their studies and extracurricular activities.
This training facility will keep both our basketball programs ahead of the curve and at the top of their games. We always strive to be the best and this facility will represent that. In my 17 years at Maryland, the support we've received is incredible and I know our fans will love seeing our programs work out of the best facility in the country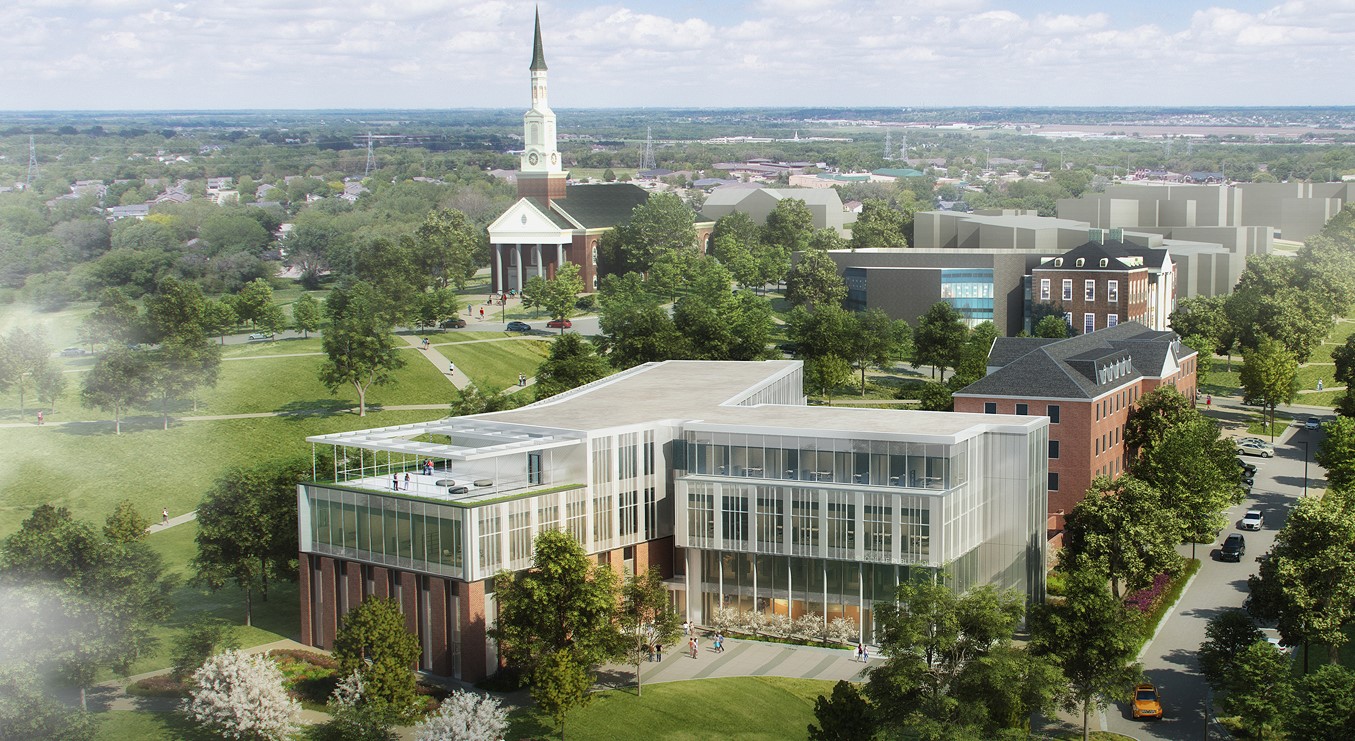 The four-story building brings together the School's more than 90 faculty members and over 1,000 undergraduate and graduate students and serves as the headquarters for the Do Good Institute, a campus-wide hub for social innovation, philanthropy, and nonprofit leadership. As the hub of the nation's first Do Good campus, the building will house the new Do Good Hall of Fame and Do Good Plaza.
Located just steps from the forthcoming Purple Line light-rail station on Baltimore Avenue, the School of Public Policy building will feature a range of uniquely designed spaces for collaboration, an innovative assembly chamber, and an atrium that will serve as a center of activity and meeting place.
This building will be a new home for deliberation and discussion on campus. It will allow us to continue developing leaders trained in the art of policy and governance, who will go out into the world to do good.
The IDEA Factory will be drastically different from any other building on campus. Its unique spaces and labs will enable students, faculty, and staff to address 21st century challenges while also serving as venues to translate basic research into invention and invention into product.
Its design will spark innovation, encouraging a collision of ideas across engineering as well as the arts, business and science. Its movable walls and shared spaces will promote dialogue between students, entrepreneurs and faculty who are working in diverse fields such as multimedia, robotics, transportation, rotorcraft, and quantum engineering. Among the programs that will be housed in the IDEA Factory include the Quantum Technology Center, the Robotics Realization Laboratory, and Startup Shell.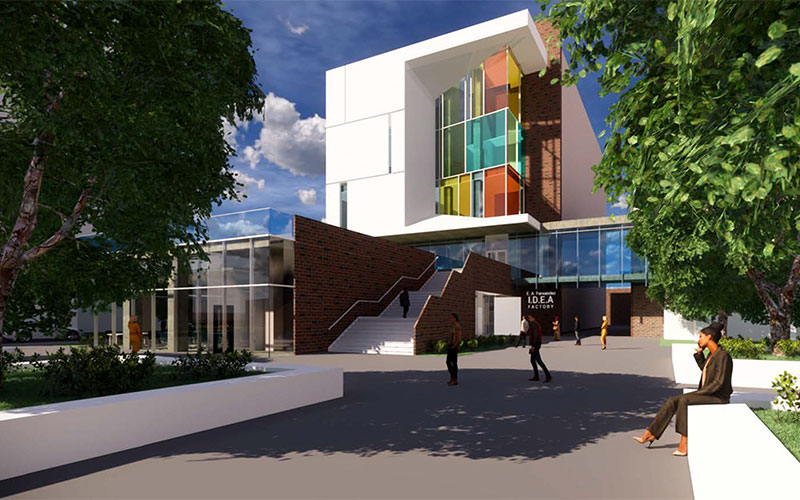 Groundbreaking for the 60,000-square-foot addition to the Jeong H. Kim Engineering Building took place in fall 2018.

The renovated and expanded Cole Field House will be a world-class facility for student-athletes and innovators alike. When completed in 2021, it will include the Terrapin Performance Center; the Center for Sports Medicine, Health, and Human Performance; and dedicated space for innovation and entrepreneurship programs and resources.
The revitalization of the Baltimore Avenue corridor, a $2 billion public-private partnership launched in 2015, continues in earnest. Anchored by the Hotel at the University of Maryland and tied together by the coming 16-mile light-rail Purple Line, the Greater College Park effort has lured federal agencies, growing startups and established tech firms to the Discovery District, along with amenities such as the College Park Academy charter school, Target Express and Vigilante Coffee.
Another $500 million in development is in the offing, according to the Terrapin Development Company, the economic development entity of UMD, and the University of Maryland College Park Foundation. This includes new office and housing complexes with retailers and restaurants, attractive outdoor spaces, and other perks for residents, employees and the full university community