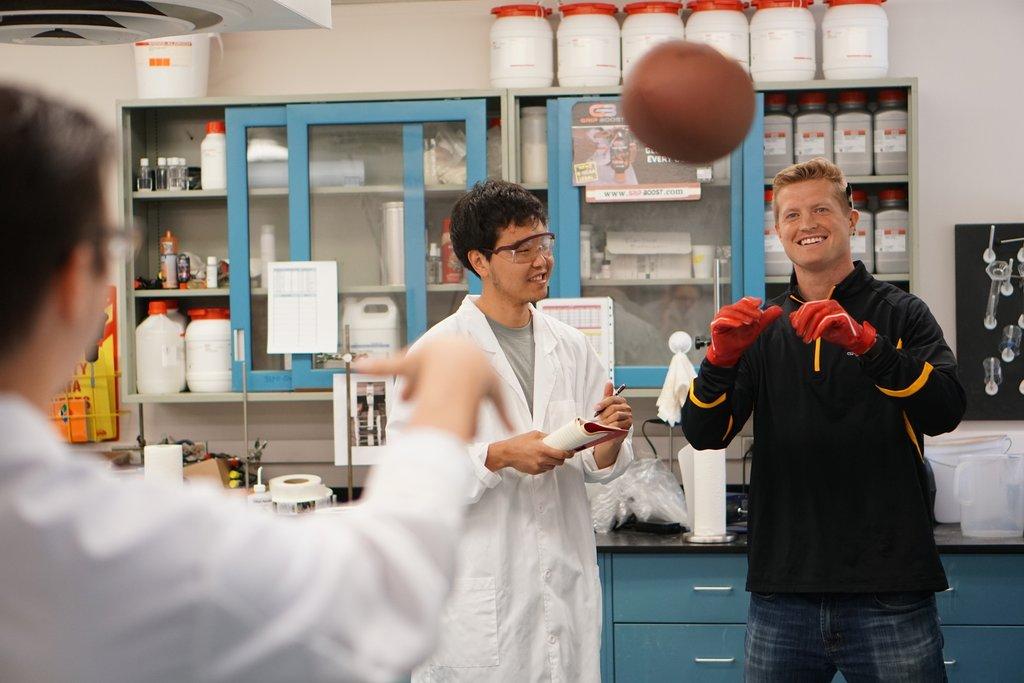 Grip Boost
University of Maryland Entrepreneur in Residence Harry Geller  has always enjoyed working with aspiring students and faculty entrepreneurs. In 2012, he met with Matt Furstenburg, then student and member of the Maryland Terrapins Football team.
Mr. Furstenburg noticed that traditional football gloves lost their grip after just a few games, and came up with an idea on how that grip can be restored without the need to purchase new gloves. Mr. Geller worked with UM Ventures to identify a science lab on campus that would be able to create technology to implement Mr. Furstenburg's idea.
Dr. Srinivasa Raghavan, Professor of Chemical Engineering, his graduate students Chanda Arya and Kevin Diehn, all part of the Complex Fluids and Nanomaterials Laboratory at the University of Maryland's Department of Chemical and Biomolecular Engineering, developed technology that became the basis for the Grip Boost Football Gel, the first product to restore the sticky grip to football gloves without leaving any residue on the ball.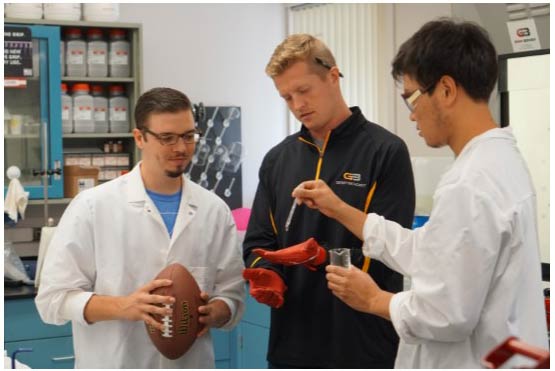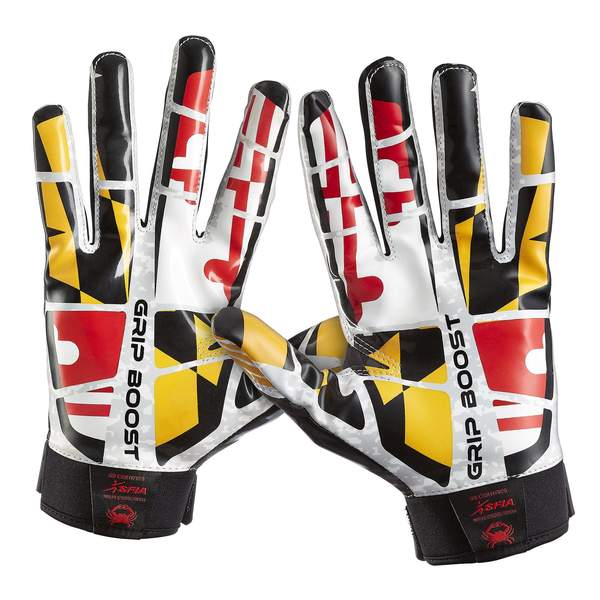 UM Ventures patented this technology and assisted the newly formed startup team to receive funding from TEDCO for technology validation and commercialization activities. In addition to being an advisor, Mr. Geller eventually decided to invest in Grip Boost and help the company raise additional funds needed to scale their business. 
Today Grip Boost, led by Mr. Furstenburg is located in Linthicum Heights, MD. and under the mission to "use technology to enhance grip in sports related products" offers an impressive line of products, including gels, sprays, gloves etc. for use in football, golf, baseball, hockey and softball.