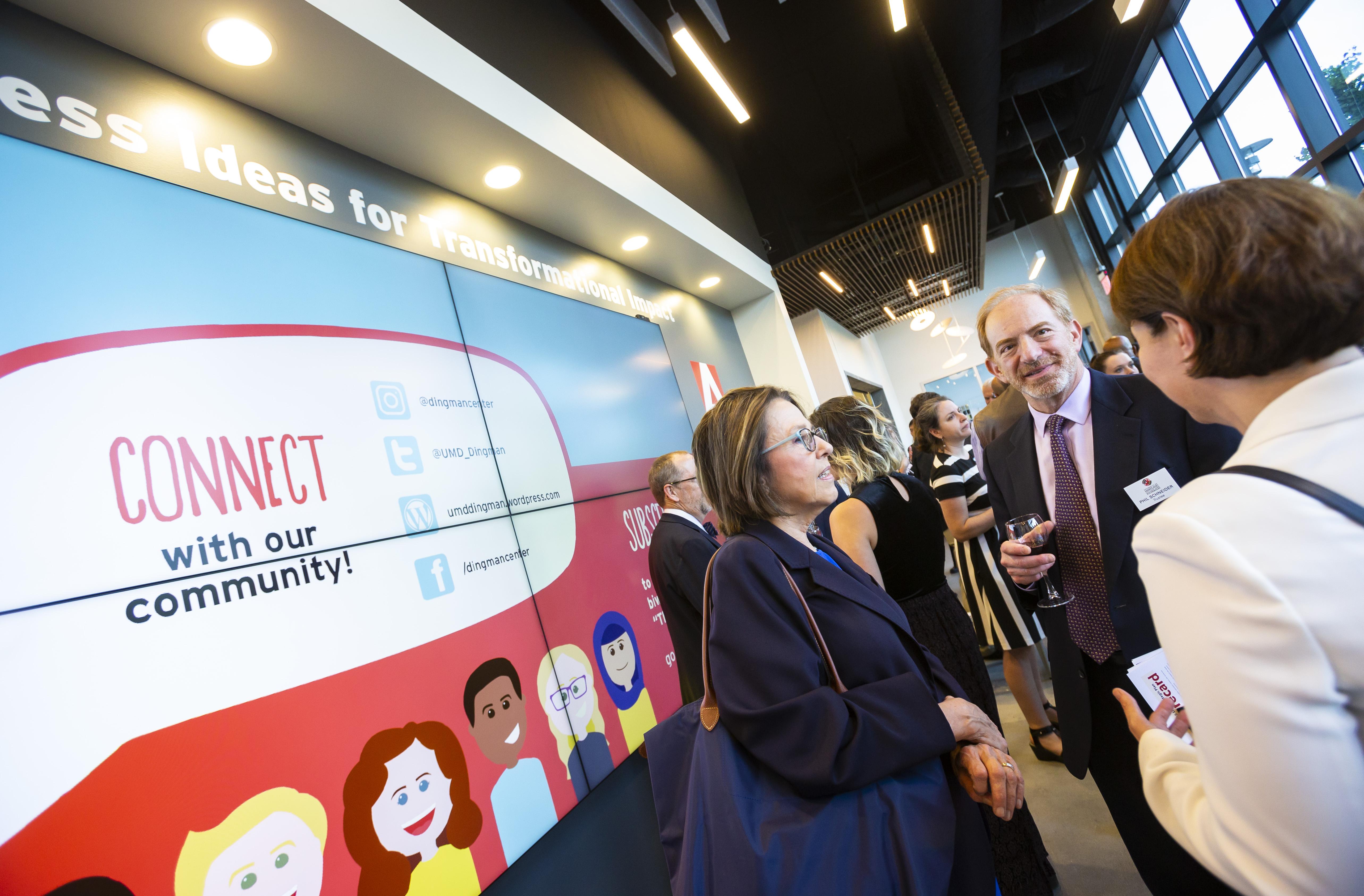 Connect & Network
As diverse and robust as the university's innovation and entrepreneurship ecosystem is, there is no shortage of opportunities for students, faculty, alumni, investors, business owners, and community members to connect and network. Due to the COVID-19 pandemic, all in-person events have been canceled or postponed for the time being; however, a number of programs and events have gone virtual. Check below to find and participate in upcoming webinars and online courses.
---
A series of hands-on workshops developed to teach faculty and graduate students relevant business concepts and skills, inform them of available startup resources at UMD and how to take advantage of those resources, provide them with access to legal support and advice surrounding their startups, as well as offering faculty and graduate students the opportunity to develop applicable skills and attain new tools to activate transformational impact.
August 10-31: UMD's Introduction to I-Corps August Cohort
Presenter: Dan Kunitz, UMD Venture Strategy and Development Director, DC I-Corps Node Executive Director, and NSF I-Corps Instructor
Learn more
---
Applicants accepted into this intense, experiential, bootcamp-style cohort will work closely with teammates, other teams, and with mentors and instructors to develop business models around their innovations. Teams must also commit to conducting a significant number of customer interviews during the cohort, as well as to complete assignments and readings.
April 17, 12-1pm: I-Corps April Cohort Kick-off Webinar
Only individuals selected for this cohort can participate. The first session will include a discussion of assignments and expectations.
Apply Here to Participate
April 24, 8:30am-12pm: April Cohort Introduction to I-Corps
Only individuals selected for this cohort can participate. This session will include team introductions and information on Business Model Generation, Value Proposition Design, and Best Practices for Customer Discovery.
Learn more
May 1, 8:30am-12pm: I-Corps April Cohort Team Presentations
Only individuals selected for this cohort can participate. Teams will present on Lessons Learned from Customer Discovery. This session will also include Hypothesis Development, Customer Interview Workshops, and a Discussion on What's Next.
Learn more
May 8, 8:30am-2:30pm: I-Corps April Cohort Final Review
Only individuals selected for this cohort will meet with an I-Corps Instructor. Teams will schedule individual final review meetings in 45-minute blocks with UMD I-Corps Instructors
Learn more
---