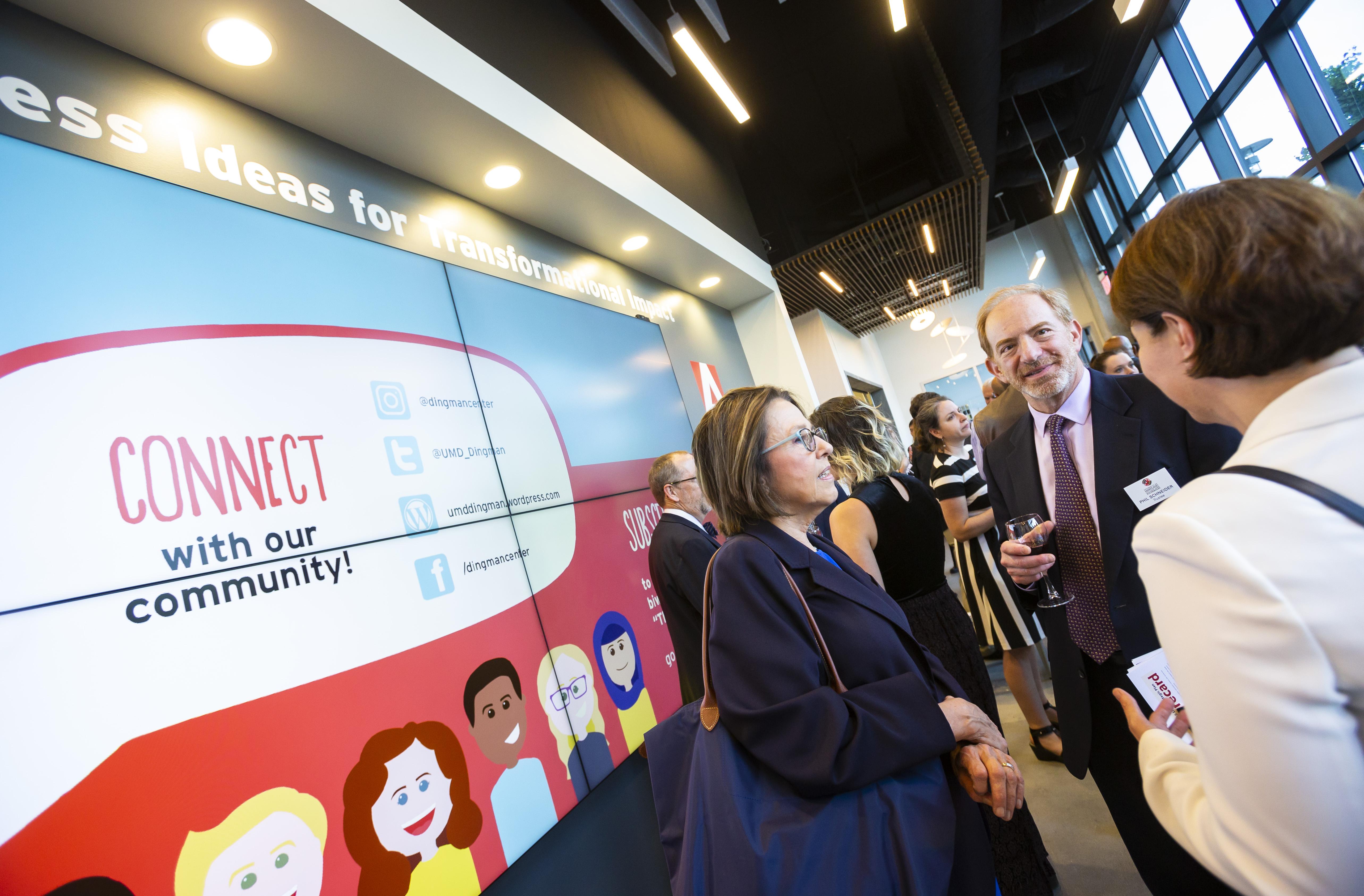 Connect & Network
As diverse and robust as the university's innovation and entrepreneurship ecosystem is, there is no shortage of opportunities for students, faculty, alumni, investors, business owners, and community members to connect and network. Due to the COVID-19 pandemic, all in-person events have been canceled or postponed for the time being; however, a number of programs and events have gone virtual. Check below to find and participate in upcoming webinars and online courses.
---
A series of hands-on workshops developed to teach faculty and graduate students relevant business concepts and skills, inform them of available startup resources at UMD and how to take advantage of those resources, provide them with access to legal support and advice surrounding their startups, as well as offering faculty and graduate students the opportunity to develop applicable skills and attain new tools to activate transformational impact.
Sept 2, 2:00 PM - 3:00 PM: Startup Guide for Faculty/Researchers at UMD
Register
Sept 8, 10:00 AM - 11:00 AM: How to Pitch Investors
Presenter: Harry Geller, Entrepreneur in Residence, University of Maryland
Register
Sept 15, 10:00 - 11:00 AM: Software Commercialization
Register
Sept 16, 10:30 AM - 12:00 PM: Trade Secrets 101
Register
Sept 22, 1:00 PM - 2:00 PM: Protect Yourself by Managing Potential Conflicts of Interest for UMD Faculty 
Presenters: Dr. Phil DeShong, COI Committee Chair; Felicia Metz, COI Committee Member; Joseph Smith, COI Administrator
Register
Sept 23, 2:00 PM – 3:00 PM: Market Research 101
Register
Sept. 30, 11:00 AM - 12:00 PM: Customer Discovery through I-Corps Program
Instructor: Dan Kunitz, Director of Venture Strategy and Development
Register
August 10-31: UMD's Introduction to I-Corps August Cohort
Presenter: Dan Kunitz, UMD Venture Strategy and Development Director, DC I-Corps Node Executive Director, and NSF I-Corps Instructor
Learn more
---
September 10-11, 8:30 AM - 4:30 PM: MAVRIC and Chesapeake DHX Conference 2020
Immersive Impact - WaysXR (VR/AR/MR) is making an impact on HealthCare, Business, Art, Intelligence, Defense, and Government.
Register
---