Resources for Black Founders
The University of Maryland's innovation and entrepreneurship ecosystem stands in solidarity with the Black community. We stand united against racism, violence, and hate. We believe in racial equity, social justice, and creating an inclusive community. We are committed to removing barriers and to providing Black innovators, entrepreneurs, business owners, inventors, mentors, investors, changemakers, and ecosystem builders with access to resources, mentors, talent, capital and ongoing support.
This page includes a collection of resources available for supporting Black founders, as well as information and content for anyone interested in learning about and understanding systemic racism. This page also consists of upcoming #UMDSolidarity events being hosted by the Office of Diversity & Inclusion and campus partners, as well as dozens of tangible actions that can be taken to enact lasting change.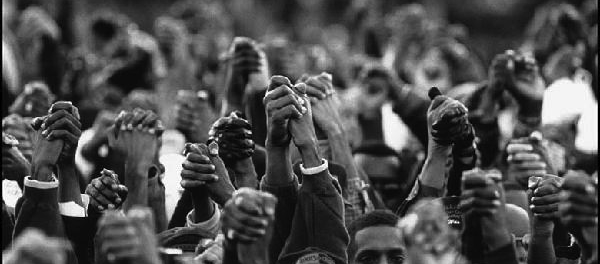 Please take a few moments to read each of the statements shared by student leaders and administration officials, as well as President Darryll J. Pines' statement to the UMD community.
By Matt Gilpin, Maryland Athletics Staff Writer
9/1/2021 8:00:00 AM
Donning wrist tape with the letters "BLM" written on it, senior middle blocker Rainelle Jones chooses to wear her beliefs on her body every time she steps on the court at the XFINITY Center Pavilion. 
While 2020 was a year that will undoubtedly be synonymous with the COVID-19 pandemic, social justice issues also rose to the forefront of the world after the murder of George Floyd in Minneapolis, Minnesota. 
On May 25th, Minneapolis police officer Derek Chauvin sparked a global outcry by pinning the unarmed Floyd down and suffocating him. Chauvin has since been found guilty of second - and third-degree murder and second-degree manslaughter and sentenced to 22 and a half years in prison for the crimes.
Sadly, it was nothing new for Jones, Cara Lewis, Hannah Thompson, and all the Maryland volleyball players.
"It breaks your heart every time it happens," Jones said. "Once it happens again you're just reminded about all the problems facing you and all the people who look like you. It won't stop unless we take a stand now and do it together."
Rainelle Jones
It's incredible coaching a team of young women that is so passionate about issues like this in order to create a better world for themselves and the future. Each and every day I learn something new from them and as a staff we take pride in supporting them however we can both on and off the court.
Adam Hughes, Maryland Volleyball Head Coach
Floyd's murder led to a reckoning in the sports world where major sports leagues like the WNBA, NBA, and NFL took stands against racial injustice. 
The NBA, which was playing in its season in an Orlando-based bubble, was so affected by Floyd's murder that a league-wide player's meeting was held to discuss whether or not to cancel the season.  
The players ultimately chose to keep playing but not before they made their voices heard. 
Players wore t-shirts, armbands, and messages on their gear to express solidarity for not just Floyd, but also the deaths of black Americans like Breonna Taylor, Eric Garner, and Trayvon Martin.
The NFL took a very visual approach to express their solidarity as all 30 stadiums painted "It Takes All Of Us" and "End Racism" in their end zones while also allowing league-approved messages on helmets, hats, and warm up gear. 
The WNBA is synonymous with activism as its players have not shied away from making their voices heard when it comes to social justice. 
During their bubble season last summer, WNBA players created homemade shirts and knelt during the playing of the national anthem as a way to peacefully protest the treatment of Black Americans. 
With kneeling for the anthem being made mainstream and normalized by the likes of former NFL player Colin Kaepernick and women's athletes across the country, several Maryland volleyball players have chosen to take a knee themselves.
"It's our way to peacefully protest," Lewis said of the decision to kneel. "We're not hurting anybody and we have the support of our team, our athletic department and our fans. Everyone supports it and even if some people outside of this family don't, we don't care."
Lewis is joined in kneeling by Jones and senior Maddie Naumann, with Thompson choosing to not hold her hand over her heart. 
Naumann, who is white, feels that it is important for her to not only understand the plight of her teammates but to join them and support them in anything that they need.
The senior defensive specialist sits on the leadership committee for the team along with Jones and the two of them remained in constant communication throughout the summer of 2020. 
The Austin, Texas, native wanted to make sure that while her support was there, she also didn't want to overstep any boundaries. 
"This isn't about me," Naumann said. "This is about all the victims of racial injustice and all those who are living with that fear every day."
Maddie Naumann
We're just doing what's right. We can't let other people who aren't here or aren't experiencing what we're experiencing tell us what's right and what's wrong. I'm proud of the way this team and this school has come together over all of this.
Cara Lewis
This past summer Maryland added Thompson as a graduate transfer from Notre Dame and her voice was a much-welcomed one to the locker room. 
Thompson majored in psychology and Africana studies and is known for her charity work with groups such as the Road Runner Food Bank, Breast Cancer Walk, and Feed My Starving Children on top of being an advocate for social justice. 
When she entered the transfer portal after last season, Maryland's diversity, equality, inclusivity and commitment to Black student-athletes stood out to her and made her decision a simple one.
"Maryland felt like a place committed to those kinds of ideas," Thompson said. "If you look at girls like Rainelle, Cara and people like coach Hughes, they lead by example and they're not afraid to be who they are and I was really impressed by that."
What was once considered niche political statements that have landed athletes in trouble in the past have now become mainstream and been embraced throughout the college ranks. 
For Maryland volleyball, the decision to embrace the movement ultimately fell to the players but the choice was much easier after head coach Adam Hughes made it abundantly clear that he was behind the movement 100%. 
"Adam has been amazing throughout this whole thing," Jones said. "He called everyone as the protests last summer were happening and made sure everyone was okay. I can't thank him enough for that kind of support."
Hannah Thompson
Hughes, like most people around the world who were aware of what was happening, was saddened and angered by what was happening. 
During the height of the protests and marches, Hughes decided to call every member of his team to make sure they were doing okay. In doing so, he learned just how strong and resilient his team was. 
"It's incredible coaching a team of young women that is so passionate about issues like this in order to create a better world for themselves and the future," Hughes said. "Each and every day I learn something new from them and as a staff we take pride in supporting them however we can both on and off the court."
Historically, the Maryland Terrapins have always been leaders when it comes to social justice in the NCAA. 
In 1963, Darryl Hill became the first Black football player in any of the southern athletic conferences. Just two years later, Billy Jones became the first Black basketball player to play in the ACC. 
Both men have since been honored by the university for their trailblazing careers with Jones-Hill House being named after them. Nearly 60 years after Hill and Jones took their courageous stands and broke down barriers, the mantle has been taken up by the modern-day Terps.  
The football team has committed itself to be more socially conscious as the football team wore custom nameplates, stickers, and warm-up shirts that displayed social justice messages. 
If you go to a women's soccer match, you'll see athletes such as Alyssa Poarch and Kori Locksley kneeling for the national anthem with their teammates standing with their hands on the kneeling player's shoulders in solidarity with them. 
Not being the only team in this fight makes a world of difference for Lewis as she sees the movement growing and becoming a university-wide issue. 
"We're just doing what's right," Lewis said. "We can't let other people who aren't here or aren't experiencing what we're experiencing tell us what's right and what's wrong. I'm proud of the way this team and this school has come together over all of this."
Cara Lewis
Maryland felt like a place committed to [diversity, equality and inclusivity]. If you look at girls like Rainelle, Cara and people like coach Hughes, they lead by example and they're not afraid to be who they are and I was really impressed by that.
Hannah Thompson
Players like Jones, Lewis, and Thompson have chosen to live and play the game they love without fear, but that doesn't mean there isn't trepidation.
That sort of apprehension isn't related to the backlash, it's as if everything they've worked for falls out of favor with society and becomes a forgotten issue. 
Rainelle Jones has a mantra about her and her team's commitment to making the world a better and more inclusive place. It's a mantra that has resonated with everybody on the team regardless of skin color and stays as a reminder that this shouldn't be a fleeting issue.
"It's a movement, not a moment"
---
The Diamondback, April 7th, 2021
It began almost a year ago.
Last spring, as protests exploded across the country following the killing of George Floyd, administrators at the University of Maryland sent a meeting invitation to the members of more than 30 Black student groups. During a time of so much pain and trauma, the officials wanted to know how the school could better support Black students — how they could help them feel included, valued, seen and safe on the campus.
The meetings continued from there, once every three to four weeks. Ultimately, university President Dr. Darryll Pines convened a task force of five student leaders to draw up a list of issues for the school to address. In October, the students — undergraduates Saba Tshibaka, Adam Ahmed, Nadia Owusu and Pauline Sow, and doctoral student Jehnae Linkins — delivered their list to the university. By November, it was published on the school's website.
The demands — referred to as "critical issues" on the university's website — encompass a wide variety of topics, including campus policing, mental health services for Black students and the university's relationship with Prince George's County.
A collective of Black graduate students, UMD BLK Grads for BLK Lives, also sent its own list of demands to the university administration over the summer, in a letter signed by more than 200 people. Last month, school officials met with the group for the first time. In a recent interview with The Diamondback, Dr. Patty Perillo, student affairs vice president, noted that the school has already addressed some of the demands from these students and may need to negotiate the timeline for meeting others. She and other administrators will, however, continue regularly meeting with the students, she said.
The Diamondback explores the history, context and motivation behind each of the students' demands, including the steps the university has taken to address them so far.
Credits
WRITING: Angela Roberts, Clara Longo de Freitas, Madison Peek, Clara Niel, Eric Neugeboren, Rina Torchinsky, Christine Zhu, Amanda Hernández, Joelle Anselmo, Emily Williams, Matt McDonald, Jonathan Tercasio, Khushboo Rathore and Anaya Truss-Williams
EDITING: Daisy Grant, Jenn Attanasio, Sahana Jayaraman, Anastazja Kolodziej, Zoe Pierce, Owen Donohue, Gabby Lewis, Devon Milley, Shauneen Miranda, Colleen Neely, Ami Oberg, Celia Richardson, Ella Sherman, Mira Varghese and Ryan White
Photography: Julia Nikhinson
Website Design: Vishal Patel and Anthony Breder
August 27, 2020
Dear University of Maryland community,
As we fight two pandemics - COVID-19 and racial injustice - it pains and angers me that we continue to see the senseless shooting of Black people. This includes Jacob Blake and the many before him who have been killed or wounded. And, again, we find ourselves being forced to fight for justice, while also fighting to protect our health.
We see advocates in the spotlight - like many athletes and demonstrators across our country - rising up, protesting and advocating for change. We must all rise up, becoming advocates within our own community and supporting our fellow Terps. Here at Maryland, we will continue to grow and enhance the ways in which we educate and activate our community on the issues of racism and violence.
If you have not already done so, I urge you to learn, reflect, and determine ways that you can take action by accessing resources from the Office of Diversity and Inclusion:
I am joining the Virtual March on Washington - a demonstration honoring the 57th anniversary of the March on Washington, where Dr. Martin Luther King Jr. delivered his "I Have a Dream" Speech. The March will demonstrate advocacy for comprehensive police accountability reform, the Census, and mobilizing voters for the November elections. I hope many of you will consider participating as well.
We understand ongoing social injustices impact our mental health, and please don't hesitate to reach out to the Counseling Center for help.
As we continue to fight injustices as a country and a community, I must say it again and ask you to say with me:
Black Lives Matter.
TerrapinSTRONG,

Darryll J. Pines
President, University of Maryland
He/Him/His

University of Maryland, Office of the President
1101 Main Administration Building / College Park, MD 20742-5025, USA
301.405.5803 / president@umd.edu / @President_Pines / president.umd.edu
Dear University of Maryland community,
We are grieving the killing of George Floyd, McKinsley Lincoln, Tony McDade, Breonna Taylor, Nina Pop and Ahmaud Arbery, and all who came before.
We are deeply concerned about insufficient police accountability across the country, systemic racism, and the social, economic and health inequities that have led to protests born of despair, anger and hope. We support the many peaceful demonstrations for justice across the United States.
We acknowledge that we have our own painful history at UMD, which includes the tragic murder of Lt. Richard Collins III.
The University System of Maryland (USM) chancellor and all the presidents of USM institutions recently stated publicly: "We acknowledge with one voice the structural racism that's taking the lives of our fellow citizens, and we stand in solidarity as we speak out against racism, anti-Semitism, sexism, discrimination against our LGBTQ+ and immigrant communities, religious intolerance, and bigotry of any kind."
Our university must be even more committed to creating a more inclusive, respectful and supportive environment, and follow up with actions that will help shape a more just and equitable campus community and society.
We would like to inform students, staff and faculty of the following campus opportunities, and invite your participation as a step toward taking action:
If you are interested in being in community with others, to process the pain, exhaustion and fear, email the Office of Diversity and Inclusion at DiverseTerps@umd.edu.
If you seek individual support, email Dr. Chetan Joshi, director of the Counseling Center, at cajoshi@umd.edu.
If you seek spiritual support, email campus Chaplain Holly Ulmer at ulmer@umd.edu, and she will connect you to other campus chaplains as needed.
If you are interested in reading "White Fragility" or "Me & White Supremacy" and discussing it with members of the community and leaders from embraceRace@umd, email Student Affairs at vpsa@umd.edu.
If you are interested in working with your leadership team, unit, department or division to strengthen cultural competency, and engage in doing the work, email Dr. Carlton Green, director of Diversity Training and Education, at cegreen@umd.edu.
If you want to connect with and/or receive support from leaders within our Nyumburu Center, email director Dr. Ron Ziegler at nyumbz@umd.edu.
If you are a member of a cultural student organization, and want to be in community with others, email Brandon Dula, assistant director of Multicultural Involvement and Community Advocacy (MICA) at bdula@umd.edu.
If you have concerns or questions about current policies that could negatively impact you and members of your community, email Dr. Andrea Goodwin, director of Student Conduct, at agoodwin@umd.edu.
If you would like to know more about our University of Maryland Police Department and its policies and protocols, email Chief David Mitchell at UMPDchief@umpd.umd.edu.
If you are interested in organizing other efforts that help our university become more of what it professes and aspires to be, email any of us your ideas and we will help you organize and connect with others.
In community and solidarity,
Dan Alpert, Student Government Association, President
Annie Rappeport, Graduate Student Government, President
Laura Dugan, University Senate, Chair
Wallace D. Loh, President
Mary Ann Rankin, Senior Vice President and Provost
Carlo Colella, Vice President for Administration and Finance
Georgina Dodge, Vice President for Diversity and Inclusion
Damon Evans, Director of Athletics
Jeffrey K. Hollingsworth, Vice President for Information Technology
Jackie Lewis, Vice President for University Relations
Laurie E. Locascio, Vice President for Research
Patty Perillo, Vice President for Student Affairs
Mike Poterala, Vice President for Legal Affairs and General Counsel
June 1, 2020
Dear University of Maryland Community,
On Wednesday morning, May 26, 2020, I woke up to go through my normal daily routine of getting prepared for the work day. But even before I could start my morning walk with my dog, my cellphone was already vibrating with texts and emails about something that had happened the evening before. Many colleagues, family members, and friends had sent me links to the now-infamous video of yet another black man losing his life at the hands of law enforcement. This time, for allegedly using a counterfeit $20 bill at a local shop in Minneapolis, MN.
I took a moment to click on the links and watch the more than 9-minute video of the last breath being sucked out of the body of Mr. George Floyd. As a black man, I screamed words that I cannot repeat here. As a father, I started to reflect on the safety of my son and daughter and on all the diverse communities who are negatively impacted by acts of injustice. I asked myself, what is wrong with our country when these incidents continue to happen time and time again?
In recent weeks we have again witnessed senseless acts of violence perpetrated against the black community. The tragic loss of lives -- those of George Floyd in Minneapolis, and before that, the deaths of Ahmaud Arbery, Breonna Taylor, Tony McDade, and Sean Reed -- due to racial violence is deeply saddening and a stain against the values that we personally hold, and that the University of Maryland, as an institution, cherishes.
The fact that these horrific acts have occurred in the midst of a pandemic is a double blow to black and brown communities. They cause additional pain and grief at a time when we are dealing with so many other challenges. But the shameful reality is that the virus has disproportionately affected communities of color. It has exposed the base inequities of our healthcare system and made painfully clear how those who have suffered so many other injustices for so long must also unequally bear the burden of this disease. These additional acts of racism and hatred bring into greater focus the injustices occurring in our nation.
Martin Luther King, Jr., once said that:
"The ultimate measure of a man is not where one stands in moments of comfort and convenience but where one stands in times of challenge and controversy."
As a university community, we must not accept these latest incidents as inconsequential. We all must rise up and stand together to show our humanity to one another. We must remind ourselves of Dr. Martin Luther King, Jr.'s words that "injustice anywhere is a threat to justice everywhere." Finally, we must heed the words of the late President John F. Kennedy, "what unites us is greater than what divides us."
Even though we are physically separated, now is the time to stand in solidarity and unite against any injustice.
Sincerely,
Darryll J. Pines
Glenn L. Martin Professor of Aerospace Engineering
President-Designate
University of Maryland
To Our Do Good Community, 
The last few weeks have been a devastating reminder of the hard work we still have to do to ensure justice prevails, for all. While our country continues to struggle with a pandemic, we are also grappling with the ramifications of our centuries-long history of racial injustice, white supremacy, and systemic racism. This time, the movement was sparked by the murders of Ahmaud Arbery and George Floyd, and intensified by the murders of Breonna Taylor, Tony McDade, and Rayshard Brooks. We, as the Do Good Institute team, see Black lives. We hear Black lives. We stand with Black lives. And, we unequivocally believe that Black Lives Matter. 
As educators and advocates, we have always encouraged understanding, action, and doing good for our communities, but we're embracing and encouraging this now more than ever. As we often suggest to our students, our team has taken a step back over these last few weeks to listen and learn. We are committed to learning as much as we can about how to be anti-racist and how to best support Black communities and other communities of color. You can find some of the resources we have been using to learn on our social channels.
"Change will not come if we wait for some other person or some other time. We are the ones we've been waiting for. We are the change that we seek." This quote from former President Obama is emboldened on the wall in our Do Good Accelerator, which serves as daily inspiration for our team and students that we can create meaningful change no matter your background, interests, or race. Now, more than ever, it's an important reminder that change cannot wait. And, we have the power to create that change. 
Below are a few concrete learnings, actions, and commitments that we're starting with to support Black communities right now: 
Educating Ourselves: We're reading more, actively listening, watching films, and are committed to having difficult and open discussions about race and injustices in this country. Our full team is joining the Black Students in Public Policy and the Diversity, Inclusion, and Belonging Taskforce for a School of Public Policy Antiracist Discussion Series using Ibram X. Kendi's How to Be An Antiracist as a tool to guide the discussion. 

Supporting Black Communities: As part of Young, Black & Giving Back Institute's Give 8/28 campaign, which closes out Black Philanthropy Month, we'll be giving a grant to support black-led and black-benefiting grassroots organizations. The event takes place on August 28 - the anniversary of Martin Luther King, Jr.'s "I Have a Dream" speech - but giving is live now to help participating organizations stay funded during this crucial moment. 

Revising What We Teach: We're dissecting and reevaluating our program offerings like the Do Good Challenge, Accelerator Fellows, and workshops. We're working to ensure we include diverse voices and perspectives, that we consider the historical, political, and social contexts of the social issues students are working on, and that we're "decolonizing" any curriculum we offer.
This is just the start. We know there's so much work and progress to be made, we know we cannot remain silent. We take our responsibility as educators seriously, and we're committed to using our voices, expertise, and funds to develop emerging leaders who are prepared to create meaningful change for a truly equitable world. Over the coming weeks and months, we'll regularly share updates on our actions and commitments to becoming actively anti-racist and more supportive of Black communities. 
We're calling on our Do Good community - full of passionate leaders, innovative thinkers, talented changemakers, and staunch advocates - to join us and countless others breaking the silence and fighting to rid our nation of white supremacy. Do you have ideas or feedback? Please reach out to us - our doors are always open. We urge you to find ways to help now and in the future, whether you take ideas from our commitment, or find new ideas from experts like Equal Justice Initiative, Black Visions Collective, or Black Lives Matter.

We stand in solidarity,
The Do Good Institute Team
Terrapin Athletics 6/1/2020 6:50:00 PM Damon Evans, Athletic Director
One Maryland: Uniting in Times of Uncertainty
Today, I feel compelled to write to you as we face these times of challenge, difficulty, and uncertainty. The impact of the COVID-19 pandemic on our world is utterly unprecedented. We have seen our lives turned upside down and our sense of normalcy stolen. Now, during one of the most difficult times in our history, we must face another enemy. This enemy is more familiar to us, and just as deadly as any virus. I am talking about systemic racism and injustice.
The events that continue to transpire -- in Minneapolis, Georgia, New York and elsewhere across our country-- simply go against the moral code of our nation. The deaths of Ahmaud Arbery and George Floyd and others, and the threats against Christian Cooper, a black man who was accosted while bird watching in New York's Central Park, illustrate that racism and discrimination are still part of the daily lives for people of color.

I know many of you are struggling with these injustices. So am I. I feel anger, frustration, sadness, and fear.  

But we are not powerless. We cannot let these injustices overwhelm us into inaction or complacency. I believe we have an obligation to unite, to bring about the change we want to see.  The combination of hope, belief, and unity is powerful.  It is a strong recipe to combat systemic bias and racism.

As your athletic director, I promise that we will do all we can to strengthen our community.  Our athletic family is made up of different genders, ethnicities, cultures, and religious beliefs. There is beauty in our diversity. We must respect and celebrate our differences and look for ways we can be part of a solution to the threats of racism and inequality.  

Our mantra -- One Maryland -- has never been more important. Because when you attack one of us, you attack all of us.

So today, and every day forward, we must stand together, steadfast and fearless, and lead the change. I am guided by a relentless belief that all of us, together as Terps, can be a force in the dismantling of injustice in our society.
Please remember that we are here for you and will do all we can to help you through these difficult times.

One Maryland,

Damon
We are here. We are here to stay and we are here to say: Black Terps Matter. Black Lives Matter. Join the movement.
Find out more information at: https://linktr.ee/blackterpsmatter
Black Terps Matter organizes to:
call attention to the urgent (though often invisible) problem to law enforcement violence against women of color and trans people of color
collect stories from women and men of color and transgender people of color about their experiences with law enforcement violence to use as further evidence of how gender- and race-based oppression are used to target us
build strong networks among other Black-led organizations at the University of Maryland to strengthen our ongoing work addressing violence
advocate for and develop community-based alternative responses to addressing domestic and sexual violence so that survivors are not forced to rely on police and prisons
make critical partnerships with groups organizing against police brutality and prisons to support a critical gender analysis when considering what police and prison violence looks like and how to end it; and with groups addressing "violence against women," such as anti-domestic violence and anti-rape organizations, to use a critical race analysis and expand our notion of "violence against women" to include state-sponsored violence such as law enforcement violence
make connections between all kinds of law enforcement (including local and state police; immigration enforcement such as ICE, Border Patrol, and Customs; Drug Enforcement Agents; the FBI; private security agents; and military forces) so that we better understand - how local police collaborate with immigration police, how local police are often trained by military forces, how U.S. neighborhoods are actually occupied by military forces (such as in post-Katrina New Orleans), how military violence abroad is connected to police and military violence in the U.S., how private security contractors play a critical role in the function and violence of law enforcement
make connections between gender-policing and gender violence targeting transgender people of color and non-trans women of color
Gender Violence & Race
What counts as "gender violence"?
Black Terps Matter addresses violence against women of color (including trans women) and trans/queer people of color as a combination of "violence directed at communities," such as police violence, war, and colonialism, and "violence within communities," such as rape and domestic violence.
We are told to call the police and rely on the criminal justice system to address violence within our communities. However, if police and prisons facilitate or perpetrate violence against us rather than increase our safety, how do we re-imagine a radical anti-violence movement?
Fact: Although the US has the highest incarceration rate in the world, the mass proliferation of prisons has not lead to a decrease in crime rates, or to a decrease in the amount of gender violence. Prisons have never had an effect on decreasing crime in society.
Fact: Over $100 billion is spent each year to support a prison industrial complex from funds that could otherwise go to support education and social services. This money almost equals the amount spent to support the US military industrial complex.
Fact: Communities of color are disproportionately impacted by the criminal justice system. People of color constitute over 70 percent of state and federal prisoners. Also, survivors of domestic & sexual violence represent the vast majority of people in women's prisons.
As we build a movement to end violence against and within our communities, it is critical that we ask ourselves the following questions:
1. How can we develop an anti-violence movement that simultaneously struggles against state violence, including violence as a result of:
prisons and police
militarism
reproductive violence
poverty and economic exploitation
environmental violence
2. How can we develop responses to sexual and domestic violence in our communities that do not solely depend on a racist, classist, sexist, and homophobic criminal justice system and fuel the right-wing agenda of "getting tough on crime" through the proliferation of prisons, unrestrained police brutality, and the mass incarceration of communities of color?
3. How do we build coalitions across movements?
Community Accountability
How do we address violence within our communities?
We are told to call the police and rely on the criminal justice system to address violence within our communities. However, if police and prisons facilitate or perpetrate violence against us rather than increase our safety, how do we create strategies to address violence within our communities, including domestic violence, sexual violence, and child abuse, that don't rely on police or prisons?
Developing community-based responses to violence is one critical option. Community accountability is a community-based strategy, rather than a police/prison-based strategy, to address violence within our communities. Community accountability is a process in which a community – a group of friends, a family, a church, a workplace, an apartment complex, a neighborhood, etc – work together to do the following things:
Create and affirm values & practices that resist abuse and oppression and encourage safety, support, and accountability
Develop sustainable strategies to address community members' abusive behavior, creating a process for them to account for their actions and transform their behavior
Commit to ongoing development of all members of the community, and the community itself, to transform the political conditions that reinforce oppression and violence
Provide safety & support to community members who are violently targeted that respects their self-determination
To learn more about violence against women of color and concrete strategies for community accountability, check out these resources:
Stop Law Enforcement Violence
Law enforcement violence against women of color and trans people of color is largely invisible in discussions about police brutality. Similarly, discussions about "violence against women" rarely, if ever, meaningfully address violence perpetrated by law enforcement officers. As a result, police brutality against women of color and trans people of color is often unacknowledged, leaving our voices largely unheard and our experiences unaddressed.
Yet since the arrival of European colonists on this continent and the creation of slave patrols — the first state-sponsored law enforcement agencies in the U.S. — Native, Black, Latina, Asian, and Arab women and girls have been and continue to be harassed, profiled, strip searched, body cavity searched, raped, beaten, and murdered by agents of the state on a systematic basis. Such abuses remain widespread and entrenched across the country, in the context of the "war on drugs," policing of sex and sex work, the "war of terror," "quality of life," "zero tolerance" and "broken windows" policing.
In addition to breaking the silence around law enforcement violence against women of color and trans people of color, we focus on violence by police and other law enforcement agents for two main reasons:
First, to foreground the central role of law enforcement in the prison-industrial complex – they represent the front lines of the criminal injustice system, and are often primarily responsible for determining who will be targeted for heightened surveillance and policing, enforcing systemic oppressions based on race, gender, gender identity and expression, sexual orientation, immigration status, class and ability, and feeding people into the prison-industrial complex.
Second, because mainstream responses to violence against women have relied almost exclusively on the police to protect us from violence, when in fact, police not only often fail to protect women of color and trans folks of color from interpersonal and community violence, they often perpetrate further violence against us, including when responding to calls for help.
What is "law enforcement violence"?
We use the term "law enforcement violence" to reflect an analysis that includes police brutality by local, state and federal police, as well as immigration enforcement officers, Border Patrol, private security, and military forces. We use the terms "police brutality" and "law enforcement violence" alternatively to mean the same thing.
We focus on law enforcement violence experienced by women of color and trans people of color of all genders because we recognize that law enforcement agents police race and gender simultaneously, and deem gender non-conformity, be it through acts or expression, a sign of disorder to be punished. As the political group TransJustice asserts, "Gender policing, like race-based policing, has always been part of this nation's bloody history."
We integrate an analysis of militarism because of the close collaboration between military and police forces in the "U.S." and abroad, which involves sharing tactics, personnel, equipment, and targets, which include women and trans people of color at home and around the world.
Stop law enforcement violence against women of color & trans people of color!
Get involved!
Share your story as a women of color and trans person of color who has experienced violence from law enforcement. Organize with a national network of women of color and trans people of color to connect and strengthen our work on law enforcement violence and community accountability. Document violence by police, immigration officers, customs, drug enforcement agents, and the military against women of color and trans people of color using interviews, video, and other forms of participatory action research (PAR). 

Build coalitions between anti-police brutality/prison, immigrant rights, LGBT, and anti-violence groups to prioritize police brutality against women of color and trans people of color. 

Investigate ideas and tools for organizing community-based responses to violence in our homes and communities, such as domestic violence and sexual violence, so that we do not have to rely on police and prisons to create safety in our communities.
June 5, 2020
Black Lives Matter. Three words that have sparked a national debate over a relatively simple concept: The lives of black people in America matter. And before you click away, I want you to ask yourself why? Are you uncomfortable? Good. Get comfortable being uncomfortable, because the days of catering to societal comfort are over. The time for change is now.
The recent murders of Ahmaud Arbery, Breonna Taylor, George Floyd and Tony McDade are not isolated incidents. They are merely the most recent results of a system that has vilified blackness and weaponized black skin since this country's inception. The system I am referring to is racism. Institutionalized racism takes many shapes and in order to dismantle the system that continues to oppress and kill black people, it is important to understand that racism is more than blatant or explicit bigotry.
Racism is housing discrimination, food inequity, mass incarceration, underfunded schools, unequal access to sport, over-policing, voter disenfranchisement, the war on drugs, hiring discrimination, unequal access to health care and a flawed criminal justice system that far too often lets officers go unchecked for abusing their power. 
I am tired of seeing black people beaten and murdered by police. I am deeply disturbed by the lack of accountability for police officers who so blatantly cause harm, shielded by a blue wall of silence that seems impenetrable by the justice system. Over the last month, I have seen people who look like me, who look like my brother, who look like my father, brutalized and killed at the hands of the police. It is unfair, unjust and unconstitutional.
At first, I was angry. Then I was fearful, heartbroken, bitter and full of resentment until all of a sudden, I was numb. 
And with numbness came a familiar sense of anguish. A feeling of defeat. No matter how many names we add to the never-ending list of black people who've been wrongfully murdered in this country, nothing changes. It feels like screaming in your dreams when no one can hear you and suffering in silence as life goes on around you. It's waking up exhausted, not being able to explain why. It's not wanting to check your phone or talk to anyone who asks, "How are you doing?" Simply put, it's draining.
I, a 20-year-old, am drained. 
I can only imagine how my parents feel or how their parents feel, having to relive the nightmare that is watching people from your community killed senselessly because to be black in America is to be inherently threatening. Because society tells us that in order to survive an interaction with the police everything has to be just perfect. Don't move too fast, don't move too slow, put your hands out the window, wait, no put them on the steering wheel, where is my license? A routine traffic stop can easily become a crime scene as was the case in 2016 for Philando Castile, who was shot and killed in front of his girlfriend and 4-year-old daughter.
So here we are, years later, in the middle of a pandemic still demanding justice and systemic change. Trying to cash the same check Dr. King spoke of in his "I Have a Dream" speech. Almost 56 years after the Civil Rights Act was signed, and black people are still fighting for equal protection under the law and the genuine right to life, liberty and the pursuit of happiness.
America can do better. America needs to do better. 
It took a video of a black man being pinned down in the middle of the street, in broad daylight, literally having the life choked out of him for people to finally look up and realize we need change, and we need it now. Call it an amalgamation of being quarantined for three months, pent up rage, I don't care. Non-black people are slowly starting to realize there is a problem in this country and they are pissed. 
Everyone is finally acknowledging the fact that black bodies are viewed as dispensable. Playthings, to be discarded when they aren't wearing your favorite team's jersey or performing in any other arena that directly benefits whiteness in America.
Enough is enough. "Thoughts and prayers" is no longer a sufficient response to the atrocities that continue to plague black communities across the country. Stop saying you are with us and be for us. Not because it affects you, but because for too long this country has profited from the achievements, culture and lives of black people without holding up its end of the bargain.
White people: The time has come for you to sacrifice your privilege. Educate yourself on the ways your whiteness has benefited you up to this point and work to utilize your privilege for social justice. Engage in meaningful dialogue, read about black history, support black businesses, advocate for the end of police brutality and racism and demand structural change. Pride yourself on being a lifelong learner and consumer of knowledge. Focus on facts and form your own opinions. 
Please understand. All Black Lives Matter. It's not just a hashtag, it is a movement, created to affirm the humanity of black people. Callously stating all lives matter in response to Black Lives Matter invalidates the experiences of black people and perpetuates the same racism that continues to murder us. 
Denounce racism when it's not convenient for you. In rooms where there are no black people. At parties when you hear people rapping along with the n-word. In every space, especially those in which you hold a position of power or influence, leverage your privilege. Do not stay silent. Be explicitly anti-racist and hold others accountable for their words and actions. 
We are at a pivotal point in this nation's history. On the precipice of progress, the time has come for us to do the work. Black people cannot end racism. We can continue to lead, educate, and challenge, but we alone, cannot end racism. Racism will persist in this country until white people and non-black people of color who benefit from the many systems suppressing Black people do the work. Work that is challenging and uncomfortable, but nevertheless necessary. 
Racism will not just go away with time. Injustices being committed against Black people won't magically stop if we pretend that we don't see them. We have the chance right here, right now to start dismantling the very systems that continue to oppress and kill black people in this country. A chance to end the vicious cycle that has crushed generations, so America can finally begin to live up to its promise.
Let this be the last time our 50 states and countless countries have to protest the murder of a black person at the hands of the police. Assemble. Petition the government. Vote. Do something. Because to do nothing in the face of injustice is unacceptable.
If reading this made you uncomfortable, good. Get comfortable being uncomfortable because I promise you, this is just the beginning.
Taylor Wilson '21 is majoring in Kinesiology and plays infield on the Maryland softball team.
July 10, 2020
The past couple of weeks you all have been exposed to the reality of police brutality that has targeted the Black community for far too long. And while it may be hard for some of you to comprehend, this is just an everyday look into our everyday lives. 
This is about a system of oppression and systemic racism which lies at the very foundation of this country's origins. I went to a protest and a University of Maryland student who was speaking said that, "This country was built by me but not made for me." 
Let that sink in!
From my experience this movement is not about looting or rioting. The media is misconstruing the situation and looting is a very small fraction of what has and is still occurring today. Those stores and material things can be replaced but the lives lost cannot.
This movement is also exposing the idea of privilege to people across this country -- many of whom don't have to think about the everyday occurrences that affect people of color. 
If you have never had to worry about a cop pulling you over and asking yourself "will I die today?", then you are privileged! 

If your parents have never had to have a conversation to explain to you why people may say hateful things towards you because of the color of your skin then you are privileged!

If you have never been questioned walking into your own home then you are privileged!

If you have never had to worry about your chances of dying in childbirth due to racial bias, then you are privileged!
We travel all the time to play tennis and being an African American female, I always have to check where we are going, and to see if I will feel safe there or wonder will my team protect me in certain situations? 
It is not just about blatant racism; it is also about the daily microaggressions we face as Black people. Being in a predominantly white sport, there is a double standard. I have to act better than everyone else. I have to be more polite. To even be looked at by college coaches I had to work three times harder to be seen as half as good as my counterparts. And these are not just my experiences, these are the same experiences as my friends and a lot of Black tennis players.
On more than one occasion, my doubles partner and I experienced multiple forms of discrimination such as: it was implied that the only reason we were winning was because the referee was Black, or telling us to calm down when we win a point but someone who isn't a person of color can scream at the top of their lungs and not get a code violation. 
There was another instance when we were playing zonals, and we were only 14. At 14 we were getting called monkeys and that we were too dark and teams would come behind my friend's court and shake rocks while she served. This is something that must change.
I should not have to be uncomfortable to play a sport I love. No one should. Being in a predominantly white major (civil engineering), these issues follow me into the classroom as well. I am regularly asked questions like, "Are sure you are in the right class?" or "Did you get in on affirmative action?"
Not only is it these questions geared toward my peers, it's the actions as well. Speaking over us when we are trying to explain things or touching our hair without our permission. 
There are a lot of things that need to change, and that starts with us. If we are really One Maryland then we need to act like it creates change.
The main way everyone can help is acknowledging that they have the privilege and taking advantage of that in order to help minority individuals. First, it's important to listen. This situation is not about you, it is about your teammate, your Maryland community, and in order to make a change, you need to listen. 
No one is faulting you for having privilege or white privilege, but my point is there are resources out there for you to understand your privilege and to understand how you can use your privilege to help others. Also, Black people are not your only resource and they do not have to answer your questions.
It can be exhausting to live your life scared and tiptoeing around people, and then on top of that having to explain your pain multiple times. 
Like I said earlier, there are other resources available to you. All I am asking for you to do at this time is to be an ally for me and other people of color. It is not a political issue, there should be no debate. This is not a trend, these are our lives. 
Below are some informational resources and educational items that could be useful for you!
Ayana Akli '23 is majoring in Civil Engineering and is the B1G TEN Freshman of the Year.
In Their Own Words: Maxwell Costes and Noah Seth
6/12/2020
Hi!
Congratulations on discovering the fact that there are people who don't look like you, think like you, talk like you, walk like you, share the same worldview as you, nor have the same experiences as you!!
We know that it must have taken some hard effort to arrive at this point (and we're so proud!), but we also recognize that you're still new to this, and given the volatility of the current political and social climate, we thought it'd be best to not only commend you, but also offer some sort of guidance before you begin this journey of yours.
So consider this your official welcome to the TRAGIC inconsistency that is the American story, a story marred by betrayed promises, the destruction and mitigation of cultures for personal enjoyment, and a cacophony of violations against the human spirit.
A story, where consortiums of political leaders have shown such paucities of moral righteousness, have shown us their darkest depths of avarice and egoism, that to this very day they continue to make a mockery of the values and ethics that are supposedly the center and foundation of this country.
This is what you're stepping into, but don' t worry, you aren't going to have to face this alone … admittedly if you're reading this it probably means you'll never have to face it, but that's ok, we don't blame you for that, and it also probably means you're trying to help someone who deals with this on a daily basis.
Truthfully, we figure that the best allies are those that are well-read and well-spoken, not necessarily seen and not heard, but rather a meticulous combination of present, open-minded, and throw in some humility just for good measure.
Unfortunately, you're going to have to learn to step out of that bubble of comfortable innocence you have, you're going to say something stupid, you're going to do something stupid, and that's OK.
See we've become so engrossed, so staunch in our pursuit to not be wrong, that we've lost any sense of our curiosity, a characteristic that has single-handedly brought about golden ages of advancements and discoveries.
The only way to grow, the only way we put some color on our sunset horizons, is to go and seek information, to challenge our beliefs, and in doing this at some point we come across something that demands we recognize a conviction we hold in our hearts as not true, and it's perfectly fine, it's time we normalize adjusting and reshaping our thoughts and acts around reliable information. 
Now with this expansion of knowledge and awareness comes the responsibility to share it with others who are ..."behind" for lack of a better term, engage with your confidants, bring them along to events, challenge their misguided words and ill-informed actions, hold elected officials responsible for not answering the calls of justice on the first ring, because it's easy to say that one doesn't "see" color, but that statement entails the inability to see color PATTERNS.
Finally, recognize that this is all bigger than just George Floyd and Breonna Taylor, that America was racist before Donald Trump was conceived, that with luck these senseless deaths are the inflection point on the vast crescendo that is racism in America. 
It's recognizing that Black Lives "Mattering" is really just the baseline, it should be the standard, and it is on us to raise that standard to where Black lives are celebrated, where black lives are valued beyond our inherent talents, where black lives are afforded every right under that clause of "life, liberty, and the pursuit of happiness."
It's coming to terms with the fact that racism is more than consciously hating someone, that even if you're a white person that loves black people, racism couldn't care less, that it is a parasite, feeding off the destruction of societies from the inside out, finding any possible way to affect how you deal with other people
Yes, hatred is the preferred brand of racism, but this is just one of the many outfits in its closet that it can choose to don, it wears availability as pajamas, Friday nights it likes to wear ignorance, Saturday's it throws on entitlement and goes to the game with friends, perception is its favorite walking shoes, and unbeknownst to most, Apathy is its Sunday best. 
Because the way that they kill black men in the streets, is the same way they kill black minds in public schools, is the same way they kill black self-esteem and uniqueness with appropriation, is the same way they kill black wealth with specific market and policy discrimination, is the same way they kill black communities by defunding recreation centers, education, housing development, and libraries, is the same way they kill Black women in Doctor's and ER offices.
If you're still reading this, I would imagine that you're feeling overwhelmed by this task laid in front of you, feeling simultaneously infuriated yet defeated, it only took a few moments to do that. Imagine what 400 years must feel like! But don't fret, because we still hold the greatest superpower in the known universe:
Hope.
The most consistent partner of strength and the unsung hero of every success story, I'd wager that all of us hold some conviction on searching for a better life and working towards a better world to exist in, and I'd argue that being hopeful is the most American act conceivable.
In two weeks, none of this will be trendy anymore. You won't see anymore black squares on social media, celebrities will have stopped making statements, and the toll of activism will start to wear on on our spirits.
So if you are really about change, about being a part of the revolution, my challenge to you is to hold on to that dream of more to be had, that dream of absolute justice, carry it, protect it, fight for it like it's the only thing that you can be sure is real in this world. 
So once again, congratulations, and welcome to social consciousness :)
Maxwell Costes '22, is a two-time All American for the Maryland Terps Baseball team
For the opening game of the 2020 season, Maryland Football student-athletes debuted new name-plates on their jerseys, helmet stickers and warm-up shirts to make personal statements about the ongoing fight for racial justice. Each expression was chosen directly by Maryland student-athletes and reflects a department-wide commitment to racial justice.
Spencer Anderson, Brian Cobbs, Dontay Demus Jr., Darryl Jones, Joseph Petrino and Colton Spangler describe below what their expressions mean to them.
EMPATHY
"I chose EMPATHY because with an issue like this or really any issue at all, you have to be able to understand the other side of a problem to relate with that problem. In order for us to fix things, people on the other side of this issue, whether it's social injustice or racial inequality, they need to be able to understand what everybody else is going through."
EQUALITY
"I chose EQUALITY for my shirt because as a team we all come from different backgrounds but that doesn't make any of us better than anyone else. In order to be successful on and off the field and just representing human nature, EQUALITY is a big standing point."
"It's very special to me to have this Maryland football brotherhood because I know whatever I'm feeling and whatever my thoughts are there is going to be somebody that I can bring those thoughts to. They can relate with me and we can discuss whatever it may be in the world. Whether it's creating change or just standing up with any type of issue, I feel like that's the most important part of our brotherhood."
Darryl Jones
Junior Wide Receiver
EQUALITY
"I chose EQUALITY for my name-plate because I want to see my younger sisters and the kids I grew up with have an equal opportunity to fight to start on the same level as their peers that might look a little different than them. I want kids now to grow up and not have to worry about being looked at differently and not have to worry about fighting extra hard in order to get where they need to be and not get beat out by someone who has had a head start in life. I want everyone that looks like me to have that step up in order to start at the same playing field as everyone else."
"I never really realized at first how impactful and important it is to use your voice when you have one. I never realized how being a Division I athlete is that big of a deal because I never looked like it as that. When you go home and see former friends, coaches and teachers and they all tell you that they're really proud of you and what you've done, you know that their kids know you and look up to you, you realize that you are speaking for them as well. It's important that when you have a voice to use it because there are people that are listening."
JUSTICE
"I chose JUSTICE for my shirt because I know myself along with many of my other brothers on the team have had a family member, friend or someone that they know put in a position where they felt like JUSTICE wasn't served in their case. It's hard knowing someone, in my case it was a good kid I knew growing up, that is just brought about this at the wrong time and then not getting the JUSTICE that my family and theirs feels like they deserve. It's just kind of pushed aside, police brutality and all of that. It's a big issue right now and a hot topic in fighting for what we believe in. It's important for everyone to know and teach their kids the meaning behind it because JUSTICE is such an important thing. It's not about the definition of the word, it's about what you feel and what you feel is just. It's about what is inside. It's important for everyone to fight for what they believe in and believe that whatever they're doing is just and to give it 100-percent." 
Joseph Petrino
Junior Kicker
I GOT YOUR BACK
"I chose I GOT YOUR BACK because on this team we truly are a family. I think of these guys as my brothers and I don't want anyone to feel that they are going through the struggle alone no matter what they face on a day-to-day basis."
"I'm blessed to be a part of this team and the platform that it allows me to have. I plan on using this platform to my full advantage to show my full support by wearing this phrase on my shirt and backing it up with my actions because actions speak louder than words. I understand, I am with you and I am ready for change."
Dontay Demus Jr.
Junior Wide Receiver
SPEAK UP
"I chose SPEAK UP because it's just different. There are a lot of people out there that see a lot of things and can have a say in creating change. To have this platform shows that I have overcome a lot of things and have been able to use my platform to show people that it's not always easy but you have that voice to step up and be that person of change."
Spencer Anderson
Sophomore Offensive Lineman
UNITY
"I chose UNITY because of everything going on around the world. UNITY is special to me. Our voices together are better than one particular voice. It's special to have my brothers with me because as we are all superstars in ourselves, we are all stronger together." 
"Whether we believe it or not, our voices are heard and people look up to us. What better way is there to showcase social injustice than on the football field. Football is something that brings the world together."
Colton Spangler
Sophomore Punter
UNITY
"I chose UNITY because we are one team and part of one family and all have to do our jobs to succeed. Once we do that, we can succeed on and off the field together."
"It is very important to use our voices as football players. We are very vocal and we offer a lot on our platform that we have. We have a lot of people looking at us."
November 24, 2020
Dear Terrapins,
I write to you today to commend the leadership of Black student leaders who have agreed to partner with me and other university leaders to pursue an anti-racist agenda here at the University of Maryland.
On July 1, my first day as president, I announced two priorities for our campus. One, we will achieve excellence in everything we do -- research, teaching and learning, arts, and athletics. And two, we will create an inclusive, multicultural environment.
These dual priorities are profoundly and immutably interconnected. We cannot have excellence without a diverse and inclusive campus. And they are both journeys, because the pursuit of excellence and a supportive, respectful community require determined, cooperative and ceaseless work. We will build on the work we have already begun.
To that end, we have invited and convened a group of outstanding student leaders from more than 30 organizations representing Black student life, to work toward a more inclusive, multicultural environment. To be sure, there is work to be done and I am pleased that we are proceeding together.
We are discussing a number of critical issues and goals, including:
Increasing the number of Black faculty and staff;
Strengthening spaces, organizations, programs and initiatives supporting Black students, faculty and staff;
Implementing bias training;
Prioritizing minority enrollment, particularly from Prince George's County, Baltimore City and across the region;
And, honoring the life and legacy of Lt. Richard Collins III.
Each of the objectives under discussion will proceed on varying timelines and will involve additional members of our community. Working together, we will make significant and lasting change.
To all of the student organizations and university staff and faculty participating in this critical collaborative effort, I say thank you. Vice Presidents Georgina Dodge and Patty Perillo have prioritized this work, convening with urgency after more senseless killings of Black lives this spring and summer. In addition, I want to thank Senior Associate VP Warren Kelley, Tony Randall, and Brandon Dula for their years of work to create a more equitable and inclusive environment for all.
Our willingness to advocate for and to create change is a testament to our shared commitment to inclusive excellence. While this group is dedicated to addressing anti-Black racism, we also remain focused on advocating for social justice for any member of our Terrapin family who faces inequities and bias. I can think of no greater purpose. This is the work that makes us TerrapinSTRONG.
Sincerely,

Darryll J. Pines
President, University of Maryland
He/Him/His
-
Twitter: @President_Pines
Instagram: @President_Pines
Invited Student Organizations
Afrochique at University of Maryland
Black Honors Caucus
Ethiopian & Eritrean Students Association
Multicultural Greek Council
Student Success Leadership Council
Charles R. Drew Pre-Health Society
African Student Association
African Students Progressive Action Committee
Alliance for Diversity in Science and Engineering
Alpha Phi Alpha Fraternity Incorporated
Black Business Association
Black Engineers Society
Black Graduate Student Union
Black Terps Matter
Caribbean Students Association
Code: Black
Diazporic Dance Team
Kappa Alpha Psi Fraternity Incorporated
Maryland Association of Black Journalists
NAACP
National Association of Black Accountants
National Council of Negro Women
National Organization for the Professional Advancement of Black Chemists and Chemical Engineers
National Pan-Hellenic Council
Political Power Project
Riddim Ryderz
ROOTS Africa
SGA Diversity Leader
Society of African
American Studies
Somali Students Association
The Black Student Union
The Star Strutters
UMSuccess
Learn about the contributions made by Black Innovators, Entrepreneurs, and Leaders.
Resources for Understanding Systemic Racism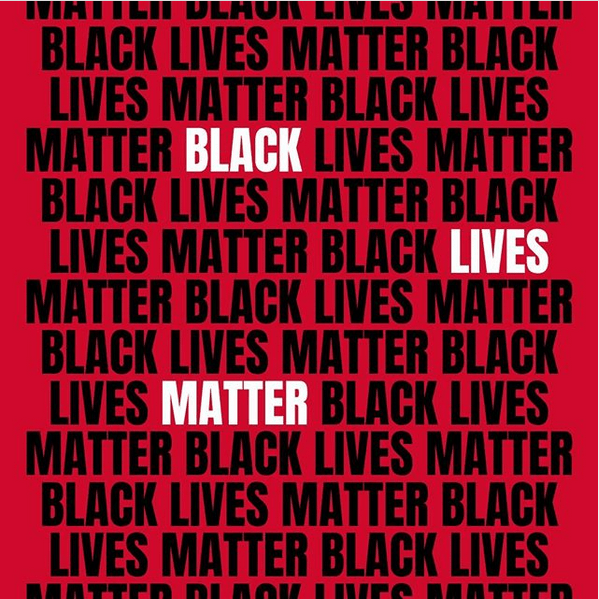 Do Good Institute
Want to be an ally but not sure where to start? Members on the Do Good team have been using this working list of resources that meet you where you are.
Anti-Racist Resources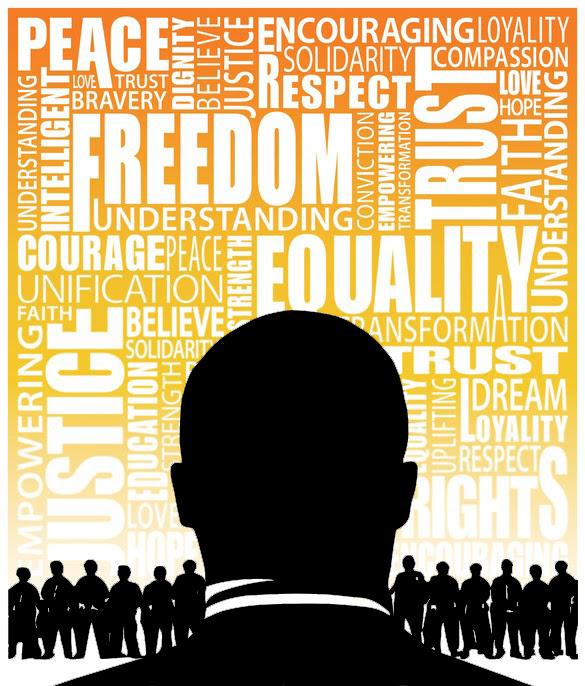 School of Architecture, Planning and Preservation (MAPP)
Take a look through this list of news articles, how-to guides, podcasts, videos, action steps and more on topics related to anti-racism and how race and racism intersect with the built environment. This is a living document and is updated regularly.
Racial Justice Resources